24/7 Emergency Response
24/7 EMERGENCY RESPONSE SERVICES
Reducing Loss and Managing the Unexpected at at Moments Notice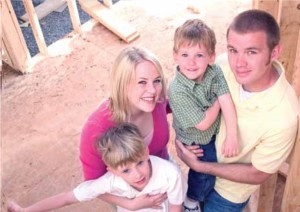 In the event of a natural catastrophe such as an earthquake, fire, flood, hail storm, hurricane, tornado, or in the event of a minor disaster such as a burst pipe, sewer backup or smoke damage, DALLASWHITE is there to help minimize further damage to your property. Most insurance policies require property owners to take a proactive approach when a loss occurs to protect their property or structure from further damage. This requirement makes it imperative to perform emergency services immediately following a loss, reducing the risk of additional damage to the building including possible mold growth due to extended exposure to moisture.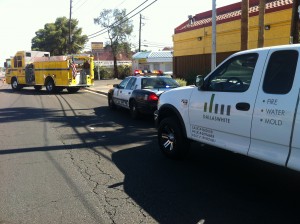 DALLASWHITE's catastrophe team will respond to your emergency service needs in a timely manner no matter the size of the loss or time of day. We will provide equipment and manpower to board up and temporarily secure the structure until permanent repairs can be made. In the aftermath of a catastrophe that has caused minor to severe water damage, our professional service technicians will moisture map the affected areas and, if necessary, set up and monitor temporary drying equipment including air movers, portable dehumidifiers, or trailer mounted desiccant dehumidification units to dry the structure.
DALLASWHITE encourages all property owners, Home Owner Associations (HOA), and property management groups to participate in our BE Prepared program. DALLASWHITE's BE Prepared program will help you develop a customized emergency plan which will enable our professional staff to immediately respond to your disaster recovery needs thereby minimizing the damage, business interruption, and ultimate cost of your loss. For more information about our BE Prepared program, please click here or contact us at (800) 821-8941.
DALLASWHITE Property Restoration
6135 Harrison Drive, Suite 1
Las Vegas,
NV
89120
Phone: 702-478-6988
URL of Map