In the Media
DALLASWHITE is featured on FOX 5 News
Driver captured on video hitting vehicle from rival company
DALLASWHITE Property Restoration
Integrity and guidance for clients in full-service restoration
Written by: Tom Faunce / Produced by: Kyle Gahm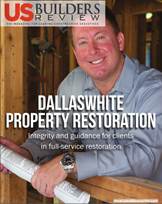 With 25 years of experience in construction management as a general contractor,
Brian Whiteway
decided he could do more than just new construction. In April 2010, he relocated west and launched DALLASWHITE Property Restoration, a general contracting company specializing in catastrophe solutions and property restoration. His goal was to create a construction company with a conscience. Headquartered in Las Vegas, DALLASWHITE also maintains offices in Southern California, but serves customers in need nationwide. Click 
here
to view full article.
Scaling the small business cliff
Inc. 5000 recognizes DALLASWHITE as one of the fastest growing companies in the U.S.; their president attributes success to the company's team.
by Liisa Andreassen Correspondent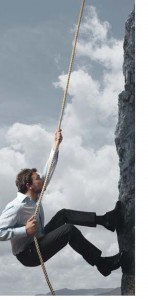 The Inc. 5000 is an exclusive ranking of the nation's fastest-growing private companies and DALLASWHITE Property Restoration (Las Vegas, NV), a 38-person national construction company specializing in property restoration and catastrophe solutions, recently landed on the list, ranking 1,130 with a three-year sales growth of 479 per-cent.The
Inc.
5000 represents the most comprehensive look at the most important segment of the economy – America's independent entrepreneurs. Companies such as Yelp, Pan­dora, Timberland, Dell, Domino's Pizza, Linkedin, Zillow, and many other well-known names gained early exposure as members of the list. " It is an absolute honor to be recognized in a class of distinguished business leaders who represent the top small businesses in America,"
Brian Whiteway
, DALLASWHITE's president and CEO, says. Click
here
to view the full article.
Man, Woman escape fire in Sunset Beach
By Leanne Suter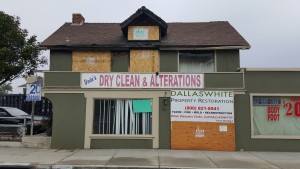 SUNSET BEACH, Calif. (KABC) –A dramatic fire broke out at a two-story building in Sunset Beach Sunday morning. Two people caught inside had to race to safety.
The fire sparked just before 10 a.m. on Pacific Coast Highway and Broadway. Witnesses captured the roaring flames on video. A man and woman inside an upstairs apartment smelled smoke and realized there was a fire, according to the Huntington Beach Fire Department. Click
here
to view video.
DALLASWHITE Property Restoration rebuilds the future for Nevada's homeless youth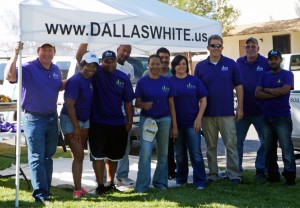 Earlier this month, Contractor Connection held its sixth annual Global Day of Service. As part of the event, affiliated general contractors and their employees from around the world organize volunteer projects in their communities and work together as a team to enhance their local areas. DALLASWHITE Property Restoration was among the many companies who volunteered their time and resources to help an organization in need. Click
here
to view the full article.
Ridpath redevelopment suffers another setback
Author: Ian Cull, KXLY4 Multimedia Journalist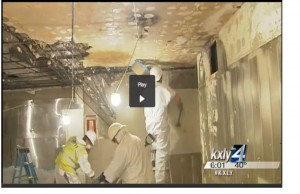 The redevelopment of the historical — and troubled — Ridpath Hotel has been delivered a setback. The hotel was supposed to be turned into apartments by June, but a leak dampened three floors and any hope of moving forward.
On the outside of the hotel everything looks the same except for the garbage chute. The garbage chute's there because inside major demolition and cleaning are underway. The Ridpath is full of history but has a troubled past, and its latest problem only adds to that timeline. Click here to view video.