BE Prepared
EXPECT THE UNEXPECTED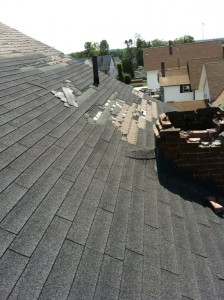 Disasters, small and large, occur all of the time. From a simple burst pipe or faulty washing machine installation to a catastrophic hurricane or from a small kitchen fire to sweeping wildfire, the aftereffects can be devastating in terms of property damage, business interruption and loss of customers or staff. You can't predict when disaster will strike or the impact it may have, and you can't prevent it, but with DALLASWHITE, you can be proactive and BE Prepared!
The Solution: BE Prepared
BE Prepared is a disaster recovery plan for commercial business owners and property managers created and administered by DALLASWHITE. When you establish your company as a client that wants to BE Prepared, DALLASWHITE will help you in designing and implementing the protocols for an emergency plan. In developing the protocols for your emergency plan, DALLASWHITE will work with you and your insurance company to review your insurance policy and coverages to ensure that we have constructed the best plan for your needs. Furthermore, DALLASWHITE will help to educate your staff, tenants, and/or clients providing them with emergency tips and resources. Beyond that, you will truly BE Prepared knowing that when disaster strikes, DALLASWHITE will be there to initiate emergency services to minimize the damage to your property and your operation. Through this program DALLASWHITE is able to give you and your company top priority in emergency situations. Our BE Prepared program not only adds an extra measure of preparedness for catastrophes, but also ensures that your business will be up and running as quickly as possible, enabling you to minimize business interruption and loss revenues.
Benefits you receive when you chose to BE Prepared:
Construction of your own unique BE Prepared plan!
Emergency services, 24 hours a day, 7 days a week
Priority services in the event of a catastrophic event or large scale disaster
All services are provided by certified technicians and contractors
Preparedness training and resources for all your staff, clients, and/or tenants
Peace of Mind
Resources:
DALLASWHITE aims to alleviate some of the stress and anxiety caused by catastrophes by providing emergency services and reconstruction services that are performed with care and timely precision. While disasters cannot be prevented, we can be proactive and BE Prepared! BE Prepared is DALLASWHITE's program that helps our clients to develop the protocol for an emergency plan. Joining our BE Prepared program allows us to immediately respond to your needs and perform emergency services to minimize damage to your property when disaster strikes. For more information about BE Prepared please contact us at (800) 821-8941.
While we will do our best to ensure that you will BE Prepared, here are some additional resources that may be of assistance to you in the event of a disaster:
Associations: