President/CEO
When You Want the Job Done Right, Call DALLASWHITE.
Meet Our President/CEO – Brian Whiteway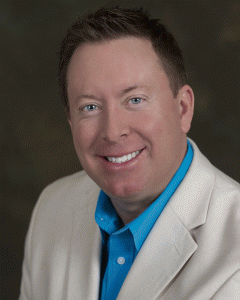 Brian Whiteway is a highly driven professional with over
30 years of experience in developing and managing
companies. As President/CEO of DALLASWHITE
Corporation, Mr. Whiteway has a proven track record
of establishing businesses in new markets and cultivating
key networks. He is a team-oriented leader who
strategically works with his executive team, operations
managers, and account representatives to ensure quality
control and client satisfaction.
Mr. Whiteway is a licensed general contractor in multiple
states, specializing in residential and commercial
property restoration. He works closely with insurance
representatives through the emergency service and
reconstruction phases, ensuring work performed is cost
effective and completed in a timely fashion for its'
clients. Due to his knowledge in the field, and his hard
work, Inc. 5000 ranked DALLASWHITE Corporation
No. 1130 on its 34th Annual Inc. 5000 list. This is an
exclusive ranking of the nation's fastest-growing private
companies.
On April 6, 2017, Mr. Whiteway was inducted as the
Honorary Commander of the 547th Intelligence
Squadron at Nellis Air Force Base in Las Vegas, NV.
This prestigious honor is given to local community
members to help bridge the gap between the United
States Air Force and the local community. Mr.
Whiteway's selection was based upon his position of
positive influence in the community due to his support of
the greater Las Vegas community through donations and
awareness. Recently Mr. Whiteway was promoted to
Honorary Commander of the 422/59 TES Squadron as he
will now help bridge the gap between our USAF fighter
weapon squadron and the community.
Mr. Whiteway led DALLASWHITE's Catastrophe Team
on the ground in support of major natural disasters over
several decades. Through his years of building
relationships, he was able to utilize those relationships to
get help where needed, even when it seemed impossible.
Key Disasters Mr. Whiteway Led Relief Efforts:
•2008 – Hurricane Ike & Gustav
•2011 – EF3 Tornado- Western Massachusetts
•2012 – Hurricane Isaac & Super Storm Sandy
•2014 – Forest Fires at Mount Aukum
•2016 – Hurricane Matthew
•2017 – Hurricane Harvey & Irma
•2018 – Holy Fire
•2018 – Hurricane Florence & Michael
•2020 – Hurricane Sally & Zeta
•2021 – Winter Storm Uri & Hurricane Ida
•2022- Hurricane Ian & Nicole
CERTIFICATIONS & LICENSES
• AHERA Asbestos Building Inspector
• BBB Accredited Business A+ Rating
• EPA Lead-Safe Certification
• HAAG Certified Commercial Roof Inspector
• HAAG Certified Residential Roof Inspector
• IICRC Certification in Water Damage Restoration
• Inc. 5000 Fastest-Growing Companies
• Oder Control and Fire & Smoke Restoration
• SAM Federal Government Cage # 86HV2
• California General Contractor "B" License
• Florida Certified General Contractor
• Florida Mold Assessor & Remediator License
• Louisiana Certified General Contractor
• Nevada General Contractor "B" License
• Oregon General Contractor License                                                                       
• Texas General Contractor License