Management
When You Want the Job Done Right, Call DALLASWHITE.
Meet Our Management Team and Support Team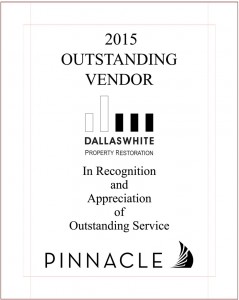 The leadership team at DALLASWHITE Property Restoration include many passionate individuals who are dedicated to quality service and support in emergency and catastrophe solutions. When you work with DALLASWHITE, you are working with representatives who are available when you need them. We are committed to quality service and support and appreciate your business. The DALLASWHITE team is led by president and CEO Brian Whiteway. Our team is here for you every step of the way through your restoration needs and feel it is important for us to place a face to our names. We provide a hands on approach to day-to-day operations. We invite you to hover over a photo below to learn more about the management and some of our support team members and what makes us unique. We look forward to servicing you for all of your restoration needs.
[show-team  layout='hover' style='img-rounded,img-white-border,text-left,5-columns' display='photo,position,website, freehtml,location,telephone,name']
Thank You for Your Business
We understand that you have a choice when selecting restoration services and we appreciate your business. Going the extra mile to make a difference in those that have been impacted by the unforeseen is what drives us to exceed expectations. We deliver on our promises. Our team has been recognized for outstanding service and growth by industry leaders and associations.
We believe we are making a difference in the lives of others with each project we manage. A key component of our success is our communication. It is important that we connect with our customers. Our team will provide continuous communication through each phase of your restoration. We consistently measure our customer satisfaction to hold ourselves accountable for the work we perform.
We take pride in being an approved Better Business Bureau general contractor. We are held by the highest standards and work with various industry-leading organizations and programs that continuously monitor and measure our effectiveness, timeliness, licenses, certifications, equipment, protocols, customer service and quality support. Thank you for taking the opportunity to learn more about our services and our team.