DALLASWHITE Property Restoration
WHEN DISASTERS STRIKE, CALL DALLASWHITE.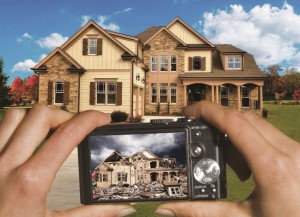 When disasters strike, your world can get turned upside down in an instant. That's when DALLASWHITE steps in to make your world right again. DALLASWHITE Property Restoration is a national construction company specializing in property restoration and catastrophe solutions. We're a licensed contractor and complete catastrophe solutions provider, and we're ready to make your world right again. Our professional team is proficient in the latest technologies in disaster recovery and property restoration including content manipulation, environmental services, and structural repairs for residential homes, commercial properties, and industrial buildings.
24/7 EMERGENCY RESPONSE
When disaster strikes, our catastrophe team immediately mobilizes and works diligently to mitigate the damage to your property. We understand that major and minor disasters can be both disruptive and cause safety issues to your home or business, which is why we offer fast response service to all calls and claims. Our certified team of technicians are available 24/7.
With over 25 years of experience in the restoration industry, you can take comfort in knowing every aspect of your recovery process will be professionally handled by our dedicated staff. No matter what your construction needs, DALLASWHITE has you covered as our expertise includes demolition and environmental services, renovation of existing buildings, emergency services and property restoration, design build new construction, and construction management services.
DALLASWHITE, providing catastrophe solutions nationwide.